Read What Our Clients Say About Us
We cannot thank you enough!
My husband and I took our 7 month old golden doodle, Huck, to be trained by my trainer. Honestly we can both say that it was one of the best investments we have ever made. Huck came back to us with the same fun and playful personality, but now he is even more fun because we can do more with him. He listens to commands, never jumps up on people anymore, sits at his place whenever he is asked, and we don't even have to leash him (even around other pets!).
She is WELL worth the investment and we are so grateful for her intentionality in which she trains. She is so passionate about what she does and takes her work so seriously which shows in the dogs she trains. We cannot thank you enough!
 Katherine G.  // Verified Facebook Review
HIGHLY recommend off leash of Wilmington!
HIGHLY recommend off leash of Wilmington! We had a great experience with my trainer. Our dog wouldn't listen at all and now she obeys commands and feels more connected to us. My trainer made us comfortable, educated and informed of why our dog does the things she does and how to correct in the right way.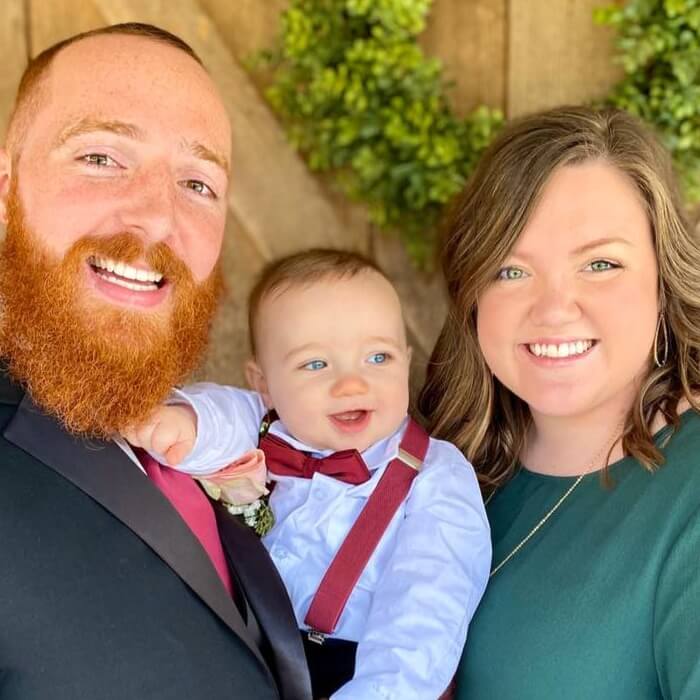 Morgan B.  // Verified Facebook Review
I worked with my trainer to complete a 4 lesson basic obedience course with my <6 month labrador mix, Murphy. What brought me to him was that Murphy is high energy, an active chewer, and a flight risk. After the destruction of $1,000+ worth of shoes and coming back late from lunch for the fourth time from having to chase her around the neighborhood, I finally caved and shelled out the cash for professional training.
She is not the same dog! She comes back when I call her, sits in place for hours (even on the side lines of sports games!), and can even take commands from my friends and family. Not only did she improve Murphy's behavior, but she gave me the knowledge and the confidence to continue training on my own.

If you're willing to put in work both and out of lessons, I'm confident you'll see similar results. 10/10 would recommend.
Rachel A.   // Verified Facebook Review
Well worth the time and money
I worked with my trainer on my husky mix. I live downtown and frequent events and restaurant/ bar patios with my dog. With all of the constant distractions it was beginning to become a nuisance to bring him along. The "come" and "place" commands that she worked with me on have significantly changed my experience in public areas.
I can now feel relaxed with or without a leash in public settings with other animals present. I can use the place command if I he is bothering people that may not love dogs as much as me and he will stay on the spot until told otherwise. It was well worth the time and money. I have been taught the tools to refine his training further on my own and for future pups. Thank you Off Leash K9 Training!
Joe P.  // Verified Facebook Review
My husband and I reached out to Off Leash K9 Training based on a recommendation, and we are so happy we did! Reese, our young pitbull mix, had become very leash reactive. He was constantly pulling, lunging, and barking at other dogs, squirrels, rabbits, etc. He's a very strong boy, and walking him had become very difficult and stressful.

We felt like we had no control. We also have another dog in the home who is very fearful, and that complicated the situation further. Well, my trainer stepped in and changed all of that! She was very firm, but patient, and we noticed a huge difference within just a couple of sessions. She did a great job training Reese, but she also taught us, me in particular, how to recognize potential problems, and gave us the confidence and skills needed to work with our dog in a variety of situations.

Thanks to my trainer, we have been able to enjoy walks with Reese downtown, at the beach, and in crowded public parks. This is not something we ever would've attempted prior to this training! We are so grateful to my trainer for the work she has done!
Angela D.  // Verified Facebook Review
My trainer was a huge help to our family! We had some problems with my parent's German Shepherd either jumping or crawling under the fence and escaping their yard. Since my parents are older they were not sure they could keep him as he became difficult to handle.

They actually considered giving him up although they hated the thought of him going to a rescue or to another family. Thru her expert guidance and training tips, my parents were not only able to keep their dog but are enjoying him more than ever.

So happy that my trainer was able to guide us and encourage us not to give up on the basic training tips she provided. Highly recommend her and Off Leash K9 Training. 
Pam B.   // Verified Facebook Review
do you have questions for us?
Or Call us for a free consultation today!